Summary: Although 123HelpMe is a paid service, it's not a traditional writing agency – it's just a database of unoriginal paper samples. If you want to avoid plagiarism, 123HelpMe.com is not the way to go. The general idea is to use their samples to get inspired. However, the samples' quality and selected topics leave much to be desired.
If you experience difficulties trying to write an original paper, it might be quite helpful to read a good already-written work on the same or similar topic. But to find a helpful paper sample, you need to know exactly where to look for it. Today we share the review of 123helpme.com – one of many online sample databases.
So, what is this service, and do you need it? Is 123HelpMe free or paid? What benefits and features does the service offer? To find answers to these questions, you don't need to skim dozens of anonymous 123helpme com reviews – just read this one.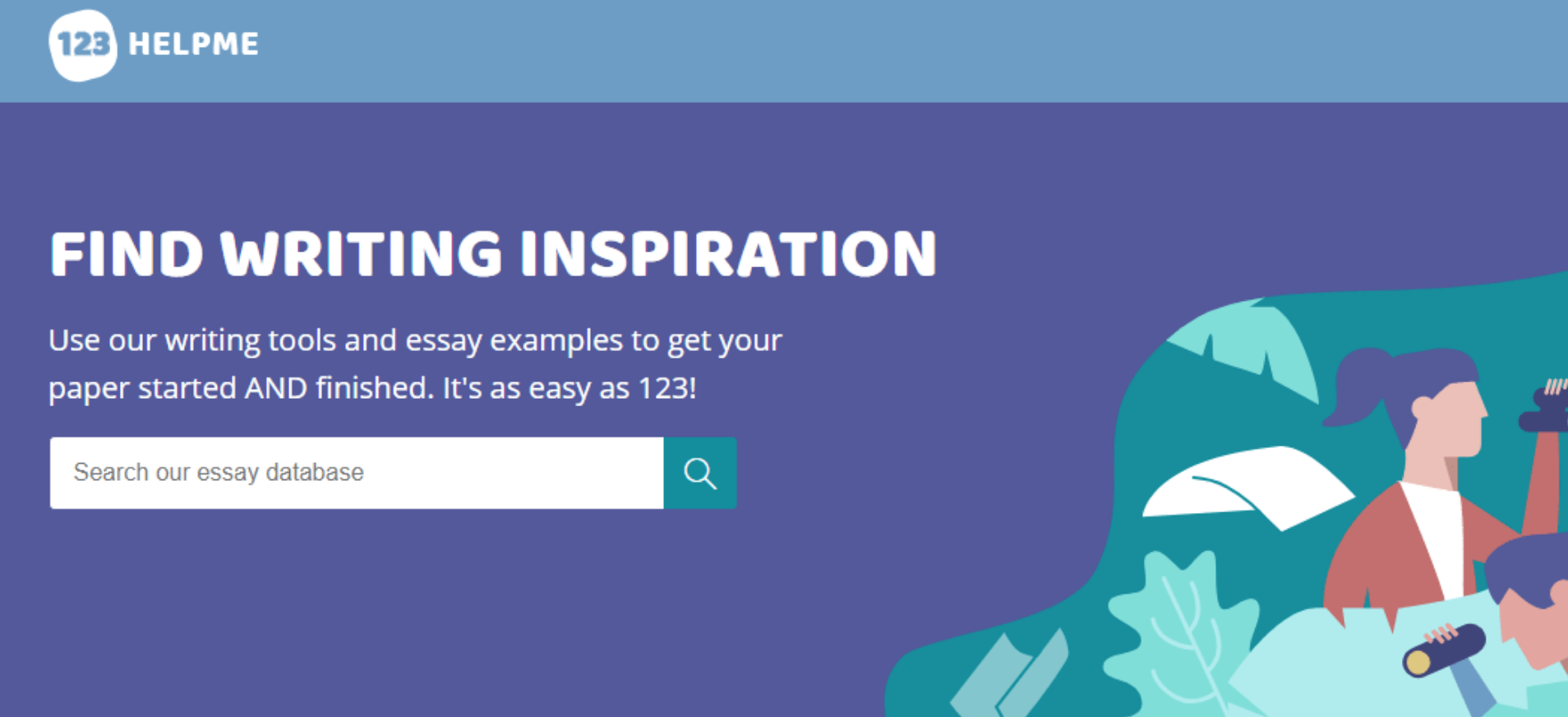 123helpme Reviews and Online Reputation
For starters, let's check out the service's current online reputation. The thing is, most of the existing 123HelpMe full-text reviews are extremely positive. For one thing, apart from samples, www.123helpme.com also offers custom writing assistance – and the lion's share of feedback relates to this very aspect. For another thing, these reviews look fake as it seems their sole purpose is to promote the company's paid services. Instead, real user testimonials on platforms like Reddit, Trustpilot, or Sitejabber draw quite a different picture and tell about dishonest practices and misleading advertising. So, if you wonder is 123HelpMe reliable enough, the answer might not be straightforward.
123helpme.com Essays Services and Features
If you search for a useful academic paper example, sites like 123HelpMe are exactly what you need. You can understand that 123helpme.com is not a standard site with essay writing services at first glance. It doesn't have a standard order form or customer support chat where you can order a persuasive essay or a business case study crafted for you from scratch by an expert writer. Instead, you are offered access to pre-written academic papers meant for you to use for inspirational and educational purposes.
Website visitors might think that this is an open-access database and be impressed by the 123HelpMe free essays number – the service claims they offer 400.000 samples of essays, research papers, and other academic works. At this point, it might look like this database is a great source of essay ideas, topics, best writing practices, and content structuring examples.
On top of sample papers, they have the "Writing Help" section with several useful features like a blog with writing tips, citation generator, grammar checker (supposedly, it can also detect plagiarism issues), etc.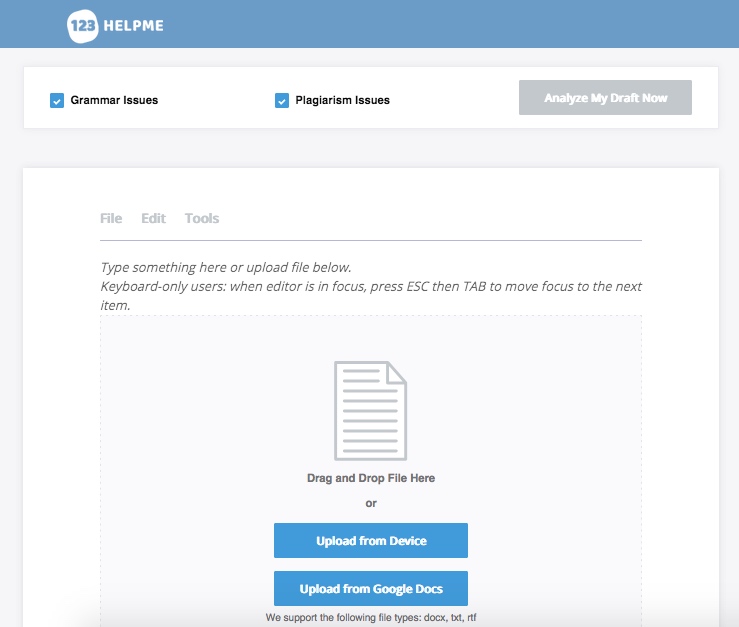 Things are going so well, and that leads us to the question…
Is 123HelpMe Free Essay Database REALLY Free?
Once you open the sample you like, you'll be prompted that without the 123HelpMe login, you can only see a small part of the piece. And that's when the time comes to ask yourself a question – how to get the full version of the paper? Well, de facto 123 HelpMe is not a completely free service, and this is the main sticking point. The need to buy a subscription becomes obvious only when you try to view a full sample. Moreover, even with a subscription, samples are not downloadable. You didn't expect that, right?
The price for a subscription seems reasonable (more on that – in the next chapter), even with no sign of any additional or welcome discount code.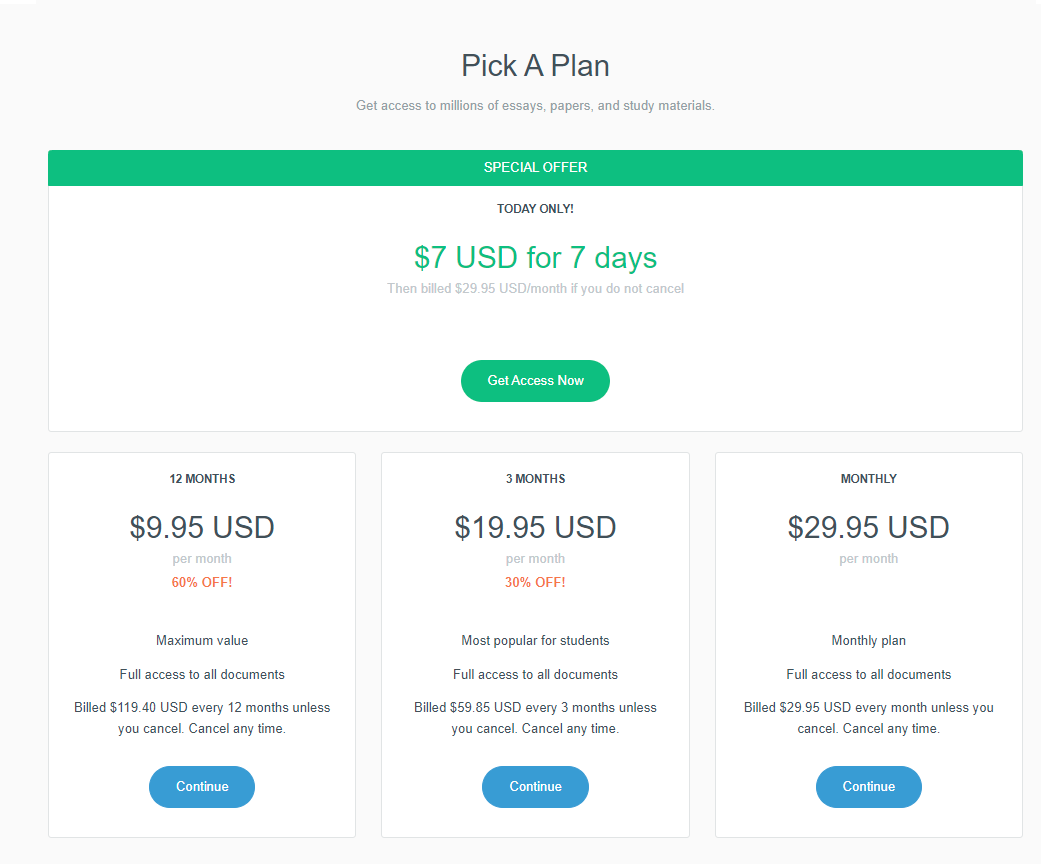 123HelpMe Account and Membership Options
Once you create an account, you are offered multiple payment options for a premium membership. As you already understood, this is the only way to use the services of the site – they don't have a single free paper sample, so you have to pay for the account.
While there are several membership options to choose from, a subscription isn't cheap. Just check out pricing:
a week for $7;
a month for $29.95;
3 months for $59.85;
a year for $119.40.
As you can see, in the long-term plans, the monthly subscription cost decreases from $29.95 to $9.95. Be careful when choosing any plan. Your fees will be charged automatically, so find out in advance how to cancel 123HelpMe subscription.
Is 123HelpMe Safe?
Is 123helpme legit or another scam? Well, the answer depends on what you are counting on. If you just want to read a few essays on a similar topic to cope with some writing difficulties, then 123helpme.com is completely legit. If you just want to download the written paper and submit it as your own, hoping that it would pass the Turnitin check, then this service isn't a safe option. Hence, the answer to the question "Is 123helpme plagiarism proof?" is a straightforward "No!"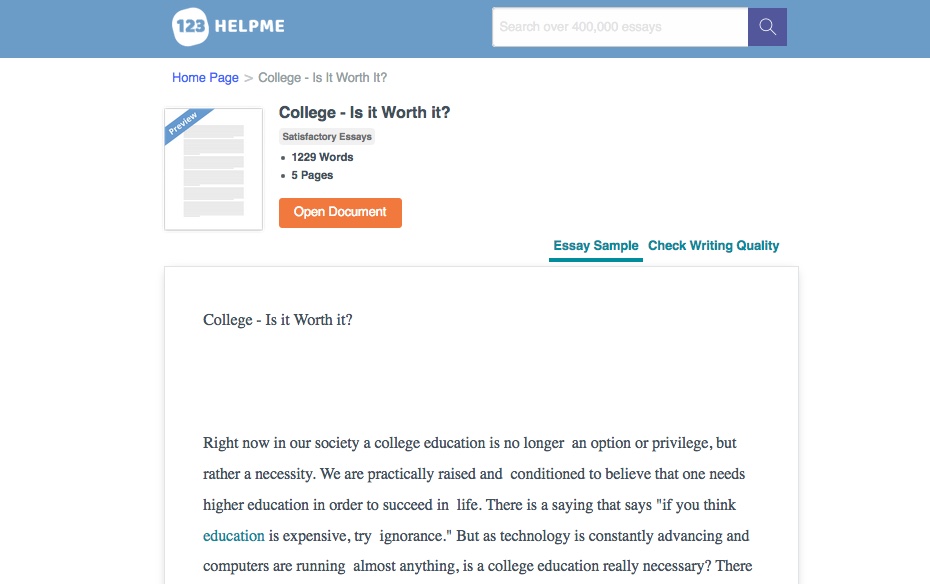 Overall Rating
The basic idea of the service is okay: collect many paper samples in one place and let students use them as writing models. However, the implementation is obviously lame. The website's usability is awful; even signing up and paying for a subscription is counter-intuitive. If you just need to hit the high spots, check out titles for inspiration or topic ideas, 123HelpMe, might be worth using. But more practical use of the service would hardly bring you satisfaction.