A modern student might easily get lost in the abundance and toughness of academic challenges. How often are you trying to cope with too many assignments and still missing the deadline in the end? The fact that it happens quite frequently is, perhaps, the main reason why various paper writing companies are so popular among students these days. Hardly anyone can blame students for seeking help when trying to deal with this ever-growing study load and opting for an essay writing assist website. But how to find the trustworthy one and be sure that you delegate your tasks to the guys who are not gonna make things even worse? In this EssayAssist.com review, we share the first-hand experience with yet another writing solution for students across the country.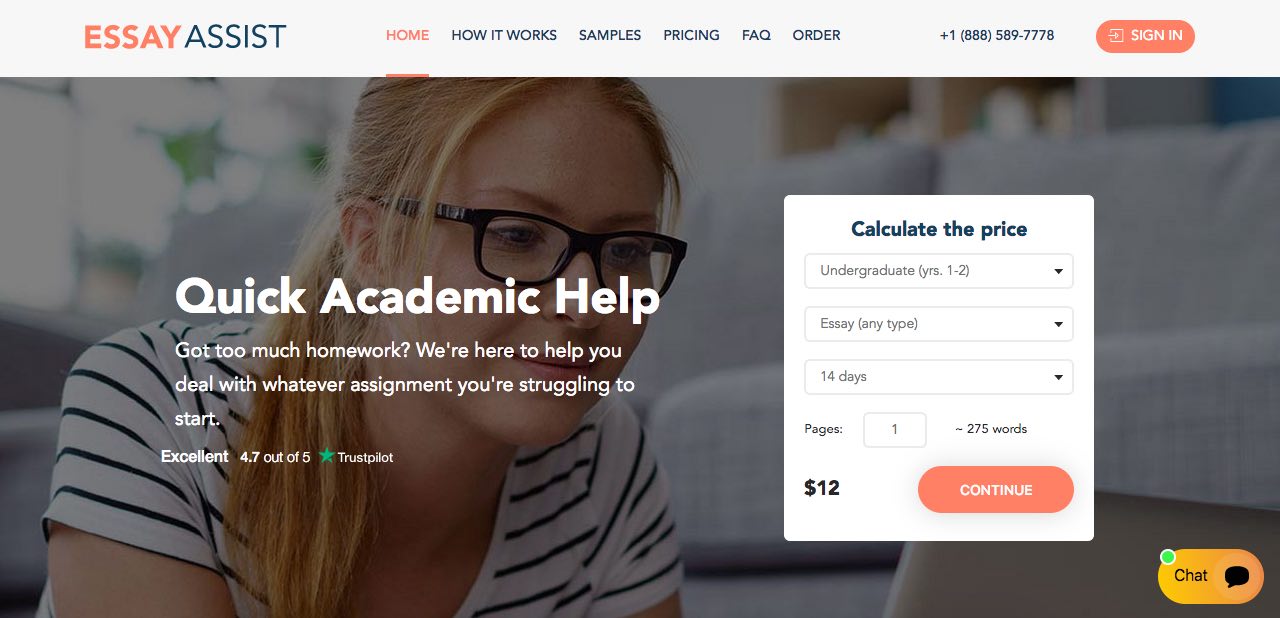 Pricing System and Essay Assist Discount Code
For starters, let us point out that the EssayAssist website is designed in an eye-catching grey, salmon, and blue colors template. Once you visit it, you will find out that it's straightforward to navigate. The main page isn't cluttered with too much information; it primarily speaks of the service's advantages, provides client reviews, and showcases a quick guide on how to place an order. There is also a price calculator to help you estimate the cost of the prospective order right away.
Generally speaking, EssayAssist's prices are close to the market's average and appear quite suitable to any budget. I did like that there is no bidding system, so you can quickly calculate the fixed cost of the required paper. IMHO, the bidding system provokes tough competition between writers, which often gets in the way of focusing on the order's quality alone. To speak in numbers, you can get a high school-level paper with a 2-week deadline for $10 per page, which is a cheap option compared to many other services. Urgent 3-hour orders of the same level will go at $38 per page.

Interestingly, I haven't found any relevant information about their discount system. Probably, they don't have a designated loyalty program and provide discounts via pop-ups or in exchange for email registration. As for my order, they gave me a 5% off as a welcome offer; almost sure it works for all first-time buyers. As an extracurricular activity, you can try searching for active EssayAssist.com coupons available online; I only managed to find expired ones.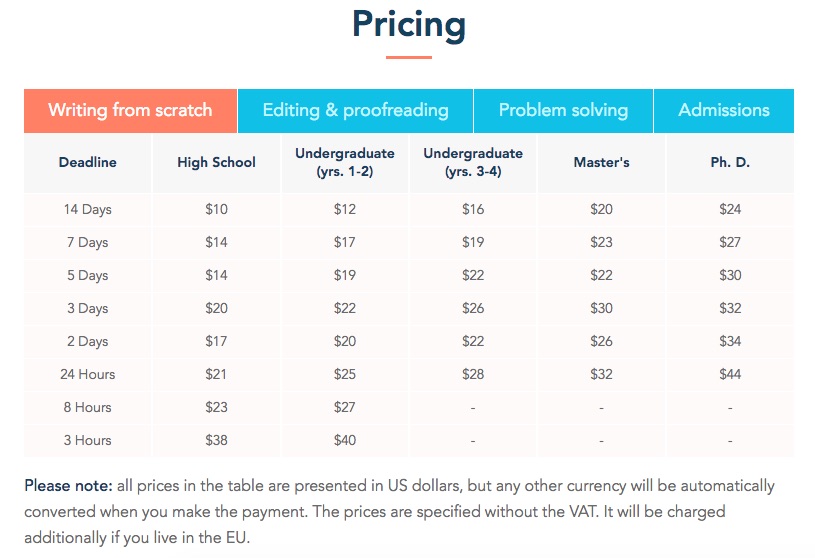 Does Essay Assist Work?
To test EssayAssist, I chose to ask them to assist me to write an essay on Marketing. I pretended to be a struggling student who hasn't found any profound info on the issue while the deadline was looming too fast. I told a customer manager I read positive reviews about their service on Reddit and decided to give it a shot.
With this in mind, I intentionally contacted customer support at 3 am to figure out the ordering process. I liked that web developers didn't miss such an essential part as a live chat. For me, it's the most convenient way to reach support agents. Who, by the way, responded very quickly. The operator politely navigated through the process and answered the question. At the same time, I got a feeling that he talked as if trying to finish our conversation as soon as possible. Of course, I don't really blame him – I wanted it finished, too. Yet, the experiment had to be performed in full. In general, everything went fine, the order went on, and I went to bed.
My $81-paper was delivered just in time. What can I say? Nothing extraordinary – a couple of typos, one formatting flaw here, one logical inconsistency there… Though I could have easily and quickly fixed these issues by myself, I requested a free revision – I'm here to test all aspects of the service, after all. The next day I got the altered text – this time it was great.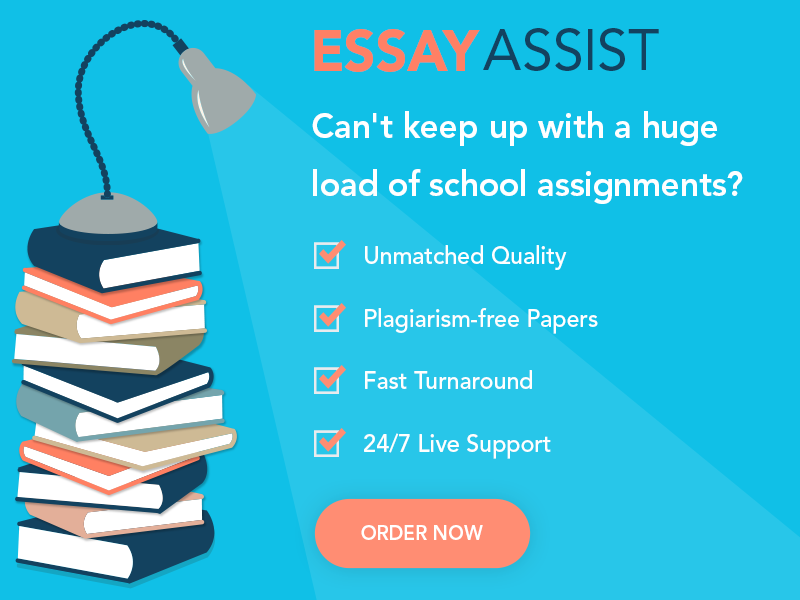 How Reliable Is Essay Assist? Can You Trust It?
The short answer is yes, at least, with my order, EssayAssist.com worked 100%.
I wouldn't claim that one glance at this college essay website is all it takes to see that it's secure, legit, and reliable. However, it does have working business processes that allow taking orders, processing and delivering them while providing adequate customer support. I didn't request a refund, but I did request and received a free paper revision. Thankfully, any student can figure out how to do that – either by reading their on-site instructions or via the support.
What About Online Reputation? Some of Essay Assist Reviews from the Internet
To cut a long Essay Assist review short, there is no doubt it's a legit service. They have almost 300 testimonials on Trustpilot with an average rating of 4.7. Sitejabber rating is lower – just 4.27; however, there are only couple dozen reviews. Except for negative feedback about late delivery and mistakes in papers, Essay Assist reviews definitely show that the number of satisfied customers prevails.
EssayAssist.com Rating
If paper writing isn't your forte as a high school or university student, or if you are a master at procrastinating, feel free to try EssayAssist at least once. Their services don't cost a pretty penny but can easily save loads of time. Writers do a fairly good job here; however, judging from reviews, sometimes, to get a shot at an A-grade paper, you would need to order a higher-level piece, request a revision, or polish the text on your own. Forewarned is forearmed, so weigh up all the pros and cons on that one.