In programming and computer science, seeking assistance for assignments or projects is not unusual. Whether you're a student grappling with tight deadlines or a professional seeking expert insights, services like CodeBeach have emerged as potential lifelines. In this review, we will delve into what CodeBeach offers, the reliability of its services, and more.
Struggling with your coding challenges? Dive into our detailed review of CodeBeach, a platform that promises top-notch assistance. This platform could be a game-changer if you're looking for expert help with programming assignments. Discover its features, reliability, and user experiences to determine if it fits your needs.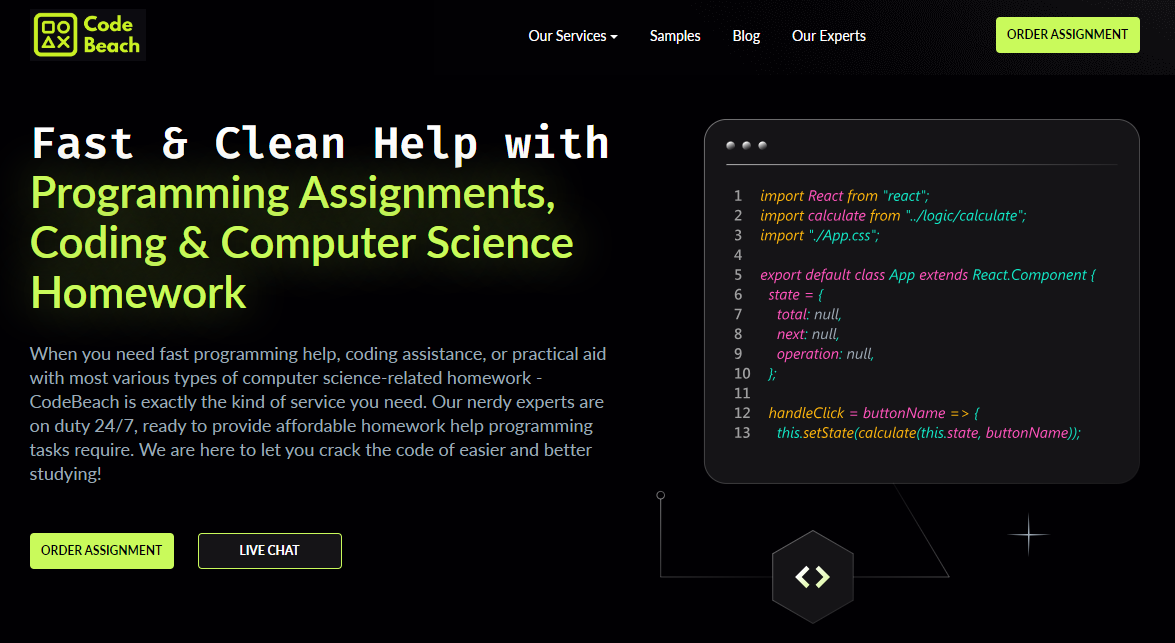 What Does CodeBeach Programming Homework Service Do?
CodeBeach is an online platform that provides students with programming homework help and tutoring services. It connects students who need help with their computer science assignments to expert tutors who can give coding assistance and complete programming tasks.
Some critical services offered by CodeBeach include:
Coding homework completion – Tutors can complete full programming assignments from scratch based on project requirements. This includes coding in languages like Java, Python, C++, etc.

Debugging existing code – If students are stuck on a bug in their code, tutors can identify issues and fix the code.

Exam preparation – Tutors assist students in preparing for upcoming computer science exams by explaining concepts and solving practice problems.

Concept explanation – Tutors provide customized descriptions if students need help understanding a specific concept like recursion or object-oriented programming.

Code reviews – Tutors review and provide feedback on code students have already written. This allows for improved code quality.
Overall, CodeBeach aims to provide customized programming homework help so students can submit error-free assignments and excel academically.
How to Get Codebeach.com Discount?
CodeBeach offers discounts for students to make its programming homework help more affordable. Here are some tips to get Codebeach.com discounts: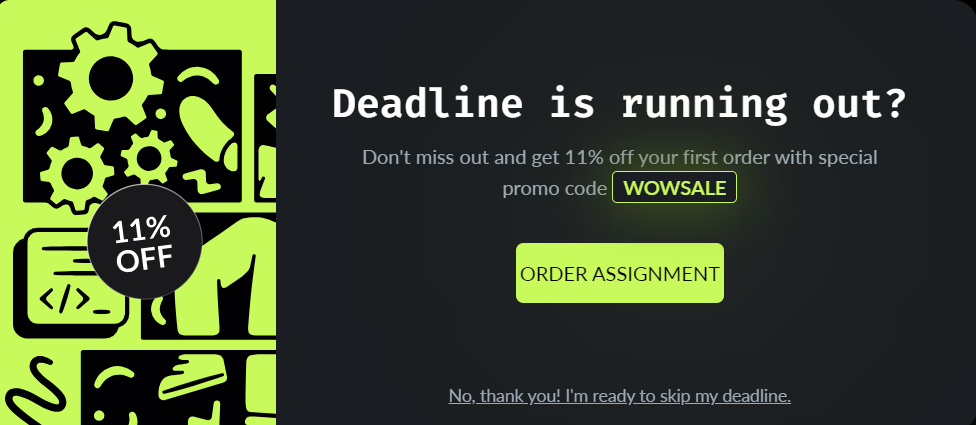 New user offer – Sign up for a new account as a first-time user to get 10% off your first order. This applies to all programming assistance services.

Referral program – Refer friends to CodeBeach and get a 10% lifetime discount when they place their first order.

Promo codes – Check the CodeBeach website and your student email for seasonal promo codes, especially around the back-to-school season. These can offer 10-15% off.

Bulk order – Order multiple programming assignments and get a tiered discount. The more tasks you order, the bigger the discount you can obtain.

Review rewards – Leave a positive review after completing an order and get a discount code for 10% off your next purchase.

Loyalty rewards – Earn loyalty points through repeat purchases or referring friends, which can be redeemed for discounts on future orders.
How to Get CodeBeach Programming Assignment Help?
Here are the key steps to get programming homework help from CodeBeach tutors:
Create an account on CodeBeach.com with your academic email ID to access its services.

Post your programming assignment details, such as language, deadline, examples of input/output, and any specific requirements.

Tutors will bid on your assignment posting based on their skills and availability.

Review the tutors' profiles, ratings, and reviews to select the best tutor for your assignment.

Instantly chat with the selected tutor to share references, clarify any information, and make payments via CodeBeach's secure payment system.

The tutor will update you through the order tracking system as they complete your code.

Review the work upon delivery. Request revisions if needed, usually provided for free within 7 days.

Approve the order and release payment when satisfied. You'll own all rights to the delivered source code.
These steps will ensure you get customized programming homework help that meets your academic needs!
Is Codebeach.com Reliable or What?
When considering homework help websites, it's natural to be concerned about reliability. Based on user reviews and my analysis, CodeBeach seems a legitimate and reliable platform for getting programming assistance. Here are some key factors that support CodeBeach's reliability:
Strict vetting of tutors – CodeBeach claims to accept less than 10% of tutor applicants on its platform after tech screening and background checks. This ensures experts.

Guaranteed satisfaction – Tutors are required to provide revisions until you are delighted. Refunds are also offered if expectations are not met.

Secure payments – CodeBeach facilitates payments through trusted third-party processors like PayPal for security. Students pay only after approving completed work.

Positive reviews – Multiple genuine reviews praising prompt service, code quality, and fair pricing can be found online, indicating positive student experiences.

Responsive support – Their customer service team generally addresses order-related concerns, per reviews.
While individual experiences may vary, the weight of evidence from their screening process, policies, user reviews, and my analysis indicates that CodeBeach is a legitimate and reliable homework help platform. However, discretion is still advised, as with any online service.
CodeBeach.com Rating
I would rate CodeBeach 4.7 out of 5 stars as a worthwhile programming homework service connecting students to expert coding tutors. The platform makes getting assistance with quality code convenient while keeping pricing relatively student-friendly. The areas for improvement are faster support responses and an even wider pool of tutors. But overall, CodeBeach seems reliable for submitting programming assignments confidently.
In conclusion, while CodeBeach seems to offer a promising service, the onus is on the users to ensure that they make an informed choice and maintain academic integrity standards.