What is WePapers? Basically, We Papers research paper writing company that sells academic excellence neatly packaged as completed assignments. Those could be papers of any sort whatsoever: reports, reviews, essays, and even dissertations. In the past, the website shared documents created by students; now, it offers papers written from scratch. The company claims that for as little as $10 per page one can buy assiduously-written academic materials. Is that really the case? Well, I decided to check.
The most practical way of verifying the company's ability to deliver the promised service was to use it, which is what I did. I became an "undercover customer" and placed an order for a 3-pages paper to rate the delivered service for you. It is worth mentioning that I didn't have to put on a fake online mustache while doing so because WePapers.com research paper service is completely anonymous. In the sections that follow, I discuss quality, support, delivery, usability, and pricing.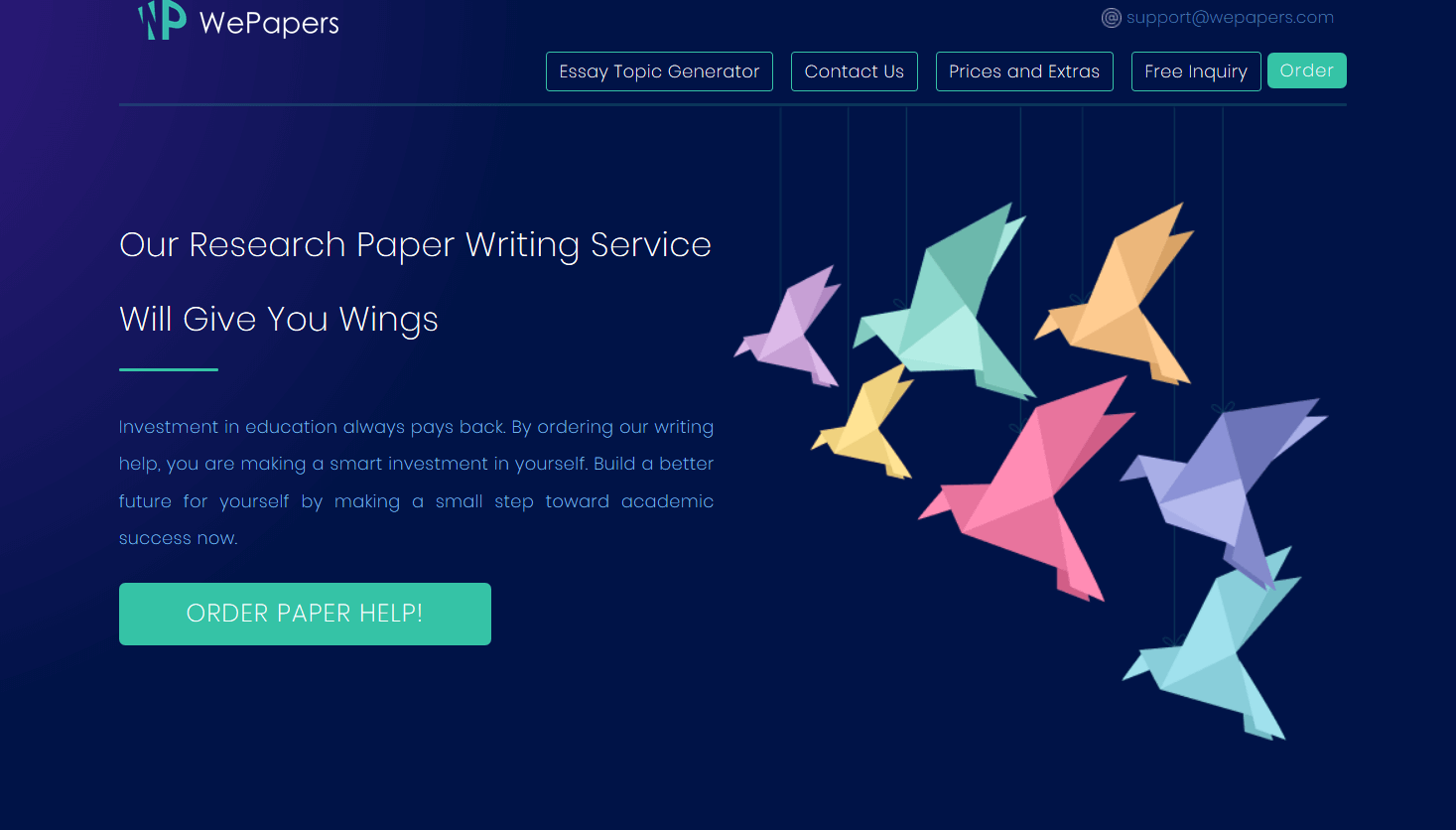 WePapers.com Research Paper Service is Delivered at Unbeatable Prices
Who could have thought that cheating is more accessible and less traceable than ever?
On the Prices page of the company's website, four groups of services are presented: original writing, multiple-choice questions, proofreading/editing, and problem solving. Prices charged for these varieties of academic help differ widely, but – to my surprise – stay within a reasonable range. Since the order I placed falls into the category of Writing from Scratch, I will confine my discussion of prices to it.
Understandably so, high school writing is the cheapest – only $10/page. College writing is also inexpensive $12/page with a 20 days' deadline. Although papers written at higher academic levels – university and Ph.D. – are more expensive, I wasn't devastated to learn they were priced at $18 and $20.
Short deadlines are incredibly effective at instigating a writer; even if inspiration is absent, the time limits are always present. Do you know what else short timeframes are effective at? They can masterfully bring up the price of academic help. No joking. When it comes to a 3-hour deadline, the costs almost quadruple. This, however, is not surprising in the least considering how much effort it takes to finish a research paper in such a short period. Nevertheless, when matched against the market averages, the prices for urgent WePapers are still low.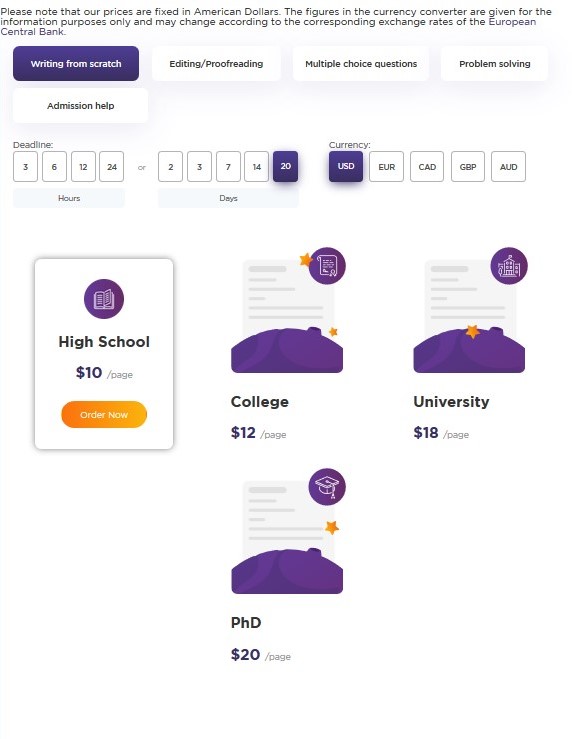 We Papers Strategically Utilizes Discounts
Discounts drive clients to businesses. Thus, there is no surprise that writing agencies use coupons. And when it comes to WePapers coupon and discount usage is strategical.
On the first blush, it seems that discounts cannibalize the company's income – they are simply too high. Get this: WEWRITEIT is a WePapers discount code allowing to slash the first purchase's price by 11%. However, coupons are fairly effective at introducing new customers to the service, which can positively impact the company's bottom line. In the case of WePapers, it is clear that discounts are a crucial part of the agency's social media marketing campaign. By encouraging students to try writing assistance, the company actually makes money. Therefore, I wasn't too shy about applying the discounts code to save my hard-earned dollars.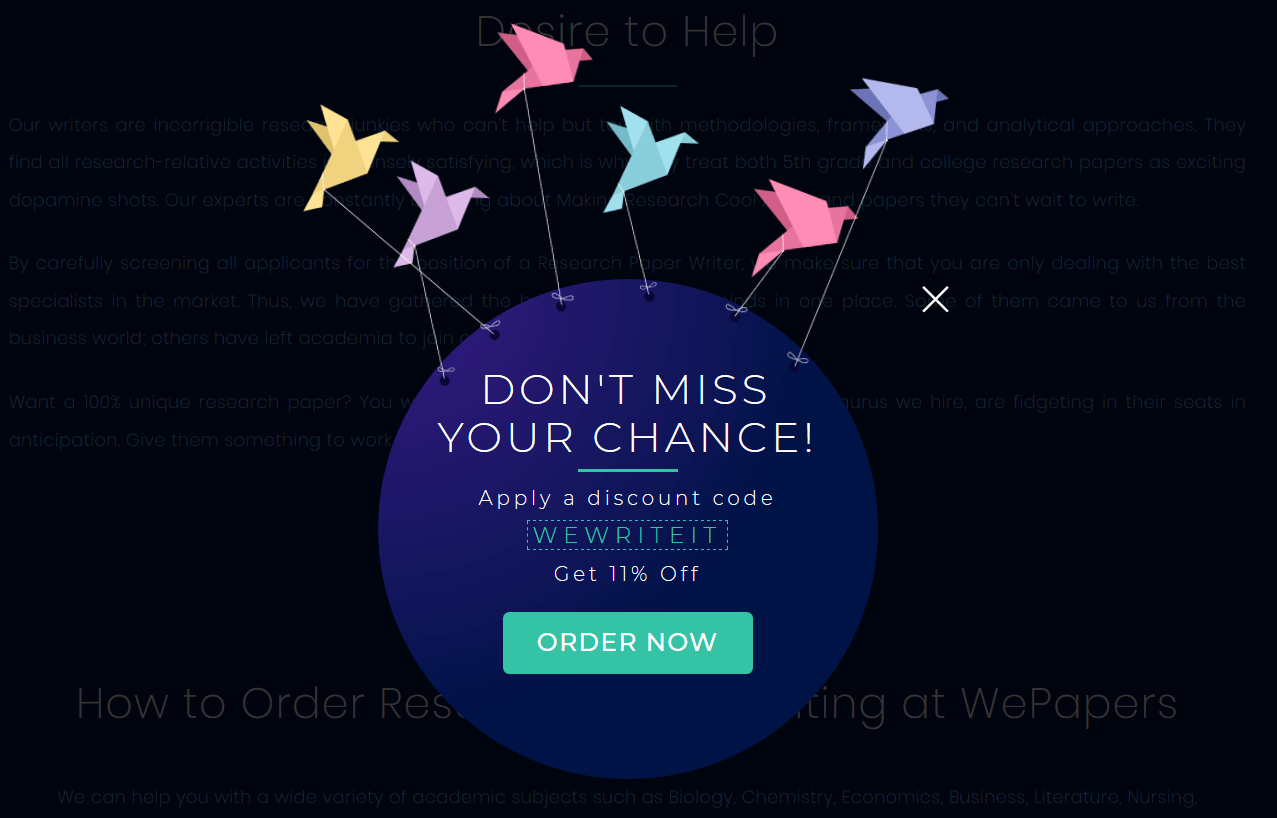 We Papers Writing Quality Is Outstanding
Two hours before the pre-agreed upon deadline, I got a notification that my paper was finished. I used the WePapers login and password to free download it from my Admin Page (you can sign in to WePapers easily). The first thing I did to ensure that the paper is even worth reading was to check it for plagiarism. This was done with the help of a commercial plagiarism checker Copyscape. The results were as encouraging as they were unambiguous – no matches found. Then, I gave the paper a read.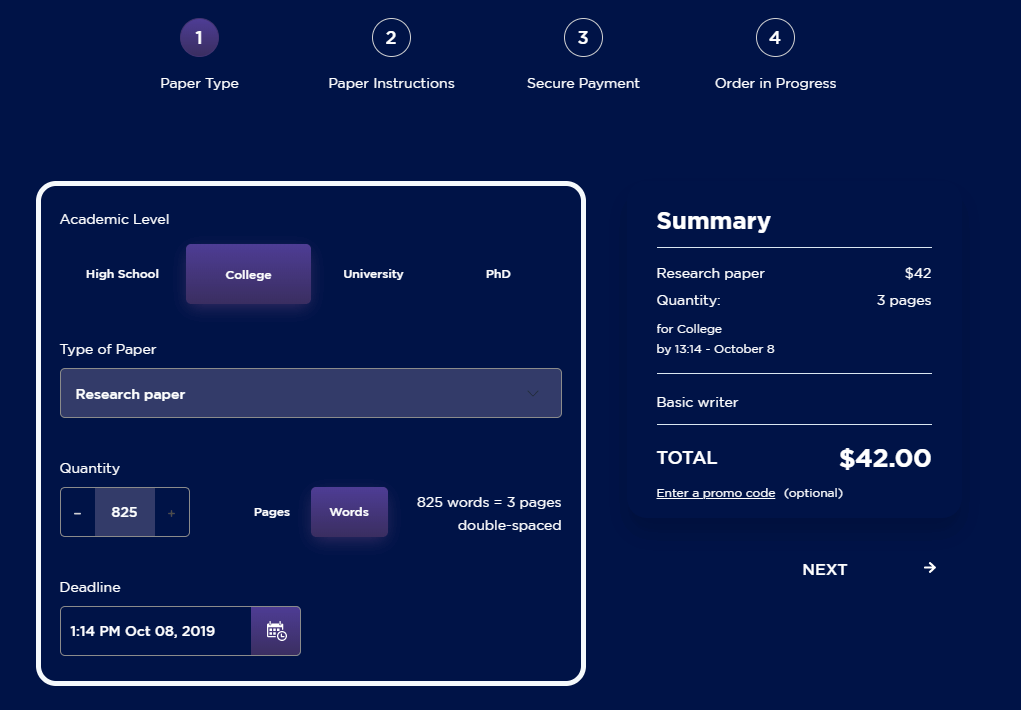 WePaper expert discussed the critical reduction of the population recovery speed from small perturbations prior to its collapse. The writer argued that the recovery is inhibited by the loss of ecological resilience, which can be exacerbated by the inability to avoid rapidly growing numbers of predators. To exemplify their points, the company's expert discussed the collapse of the Japanese sardine stocks in the 1940s.
The paper was written in crystal-clear academic prose. The sources used by the author were properly cited, referenced, and formatted. The draft was so good that it could have been submitted to a scholarly journal.
WePapers Legit and Safe Service
Is WePapers.com safe to use? The answer seems to be "Yes." I have no WePapers com complaints to speak off after purchasing a cheap paper. It was written extremely well and delivered on time. The explicit promises displayed on the company website – quality and speed – were kept to my great satisfaction.
All companies with web presence leave digital trails that can be analyzed to get a clear picture of how their business activities are perceived by customers. I performed a quick search and realized that neither testimonials nor reviews were left within a single week. They were spaced out through a couple of years, which meant they were authentic. I also read a dozen or so of WePapers.com reviews and all of them imply in one way or another that WePapers reliable service. Just to be extra sure that the company is legitimate, I retrieved information about its ownership and registration via the federal tax ID register. Turns out that WePapers is a legal entity that conducts business activities in accordance with the US Small Business Administration regulations.
The powerful checks I conducted point to the fact that WePapers is a trustworthy company. This is extremely important since you should feel 100% comfortable before using the service.
WePapers Rating is 4.9/5
WePapers is amongst the most popular providers of academic aid, which means its brand is trusted by thousands of students. I used the writing agency and know for sure that it is worth a try. The prices starting at $10 are definitely among the lowest ones. Granted, there was a lot of skepticism about purchasing the paper priced so lowly. However, I gave the delivered paper a read and was astonished – the quality of writing was beyond reproach. WePapers research paper writer did an outstanding job of following my instructions and capturing the crux of the discussed issue in their chiseled prose. The bottom line: We Papers deserves every point of the rating it scores – 4.9/5. Outstanding service!