Let's start by stipulating that not every promise PapersOwl.com makes to its customers is fake. Nor is it an opportunistic predatory agency happy to take advantage of unsuspecting students who order papers there. What is it, then? PapersOwl is less of a unique online monster painted by some overzealous testimonials on Reddit and more of an average website trying hard and failing spectacularly. For those who have used the company's services, nothing of the above requires elaboration. There are, however, others. Those who haven't bought papers before and are considering Papers Owl as the purveyor of writing services. This review is for them.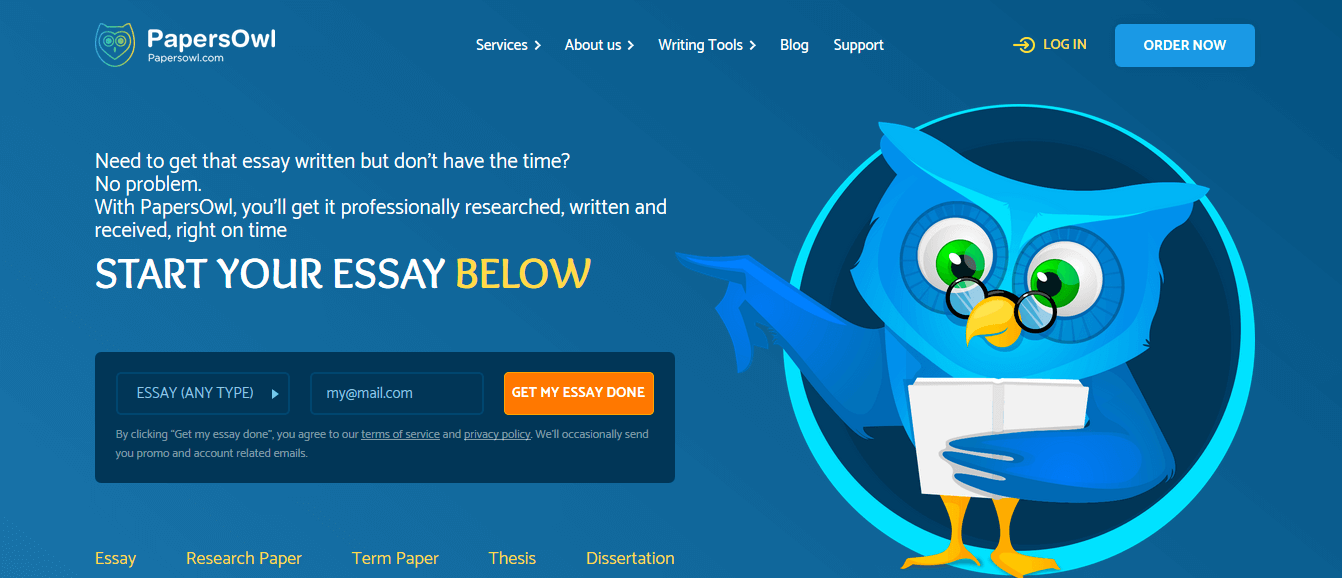 Is PapersOwl Legit? Barely
Is PapersOwl.com a reliable source of academic papers? Hm, it depends. The company emphatically denies its involvement in academic cheating, which is illegal in many countries. Instead, it insists on helping students to conduct research without an iota of fact to support the claim. How do we know whether other assertions and promises issued by the company are real or fake? It's simple: we don't. Without buying a paper, there is no way to tell how safe and trustworthy the company is, which is exactly what I did. I believe that my customer experience perfectly illustrates the scam controversy surrounding the company. Give it a read.

Does PapersOwl.com Actually Work?
I'm not here to be the company's detractor. It has plenty of its own. My job is to conduct a fair and balanced assessment of PapersOwl customer service, writing quality, prices, etc. and determine whether it is a good service. On that account alone I have to withstand from voicing my personal frustrations with Papers Owl. But neither can I support its outright violation of customers' trust.
PapersOwl does work. However, many students wish it didn't.
It might be illustrative at this point to consider recurrent delivery delays, shabby writing, and exorbitant prices. Furthermore, the denial of its involvement in academic cheating, complete disregard of the customers' constructive criticism, and lies about the quality of its offerings show why the company is shunned by many students.
There are, of course, certain extenuating circumstances that should also be accounted, yet neither of them makes the service's use worthwhile.
The bottom line: the company works. It works poorly, slowly, and dishonestly. Kim Jong-un's regime also works, when measured by the same standard.
Papers Owl Prices Are Unbearably Steep
How much does the Owl's help with papers cost? If you ask me, too much. The Owl in question must be really into luxurious watches and golden chains because prices for its services are simply exorbitant. It is not difficult to get to the bottom of this: when you charge $178.20 for a 4-page essay, you charge too much. $44.55 for a single page – that's unheard of. Obviously, I had to do something to cut the price down, which brings me to some redeeming qualities of PapersOwl com mentioned earlier in this review. It is not difficult to find a PapersOwl discount code, which is very much needed given the steep prices. Unfortunately, aside from a coupon bait dangled before customers, there is nothing else the company can offer its customers to alleviate their financial worries. Neither refund nor Pay Later options are available.
PapersOwl's relentless pursuit of students' money is not a new phenomenon. Rather, it is the reiteration of what happens everywhere in the corporate world. The ugliest forms of capitalism are clearly on display when the likes of PapersOwl force debt-laden students to pay through the nose for basic forms of academic writing. PapersOwl's greed wouldn't merit a discussion if it were the only company overcharging its customers. Alas, multiple trickles of greed have merged into a sewer of avarice. These days, it is exceedingly difficult to find a writing agency that sells decent papers at low prices. There are some, but they are few and far between.

Let's rewind and state clearly what it all means.
When a company charges debt-burdened students $44.55 per page of simple writing, there is something wrong with it. To quote a notorious leader with orange complexion, "Sad!"
PapersOwl.com Paper Writing Reviews – The Quality is Lacking
This section of the article reviews an essay by PapersOwl or to be more precise – by Dr Joshua (one of the company's writers). I used a plagiarism checker to ensure that I wasn't sold a pre written essay. Turns out that the paper was written from scratch; however, it wasn't plagiarism free. The writer did not properly attribute two quotes, which resulted in a 3% plagiarism score. Furthermore, it seems that Dr. Joshua relied on a thesis generator that can be found on PapersOwl's website (no need to sign up). See for yourself:
The Web has many positive and negative features the latter being "hate speech" that should be banned.
Does it seem like a thesis written by someone worthy of the highest academic title – Doctor? It most assuredly doesn't. The same applies to every other line in the essay.
The writer kicks off their incursion into the topic with a longwinded summary of the history of the First Amendment. While laterally pertinent, the amendment's history hardly warrants a page-long discussion. Preposterous!
PapersOwl's writer then proceeds to define hate speech. Their mishandled attempt looks as follows:
Hate speech is rude speech such as racist slurs that can be defined as one that harms particular individuals with particular traits such as race, skin color, and religion.
In addition to mangling English syntax, butchering grammar, and creating a circular definition, the writer omitted several protected classes: sex, age, disability, national origin, creed, and genetic information. Make of it what you will.
The writer continued arguing against hate speech with the same level of prowess and alacrity. It was one awful read.
To sum up, writing by PapersOwl is nothing short of foul. As such, it is rated at 2/5.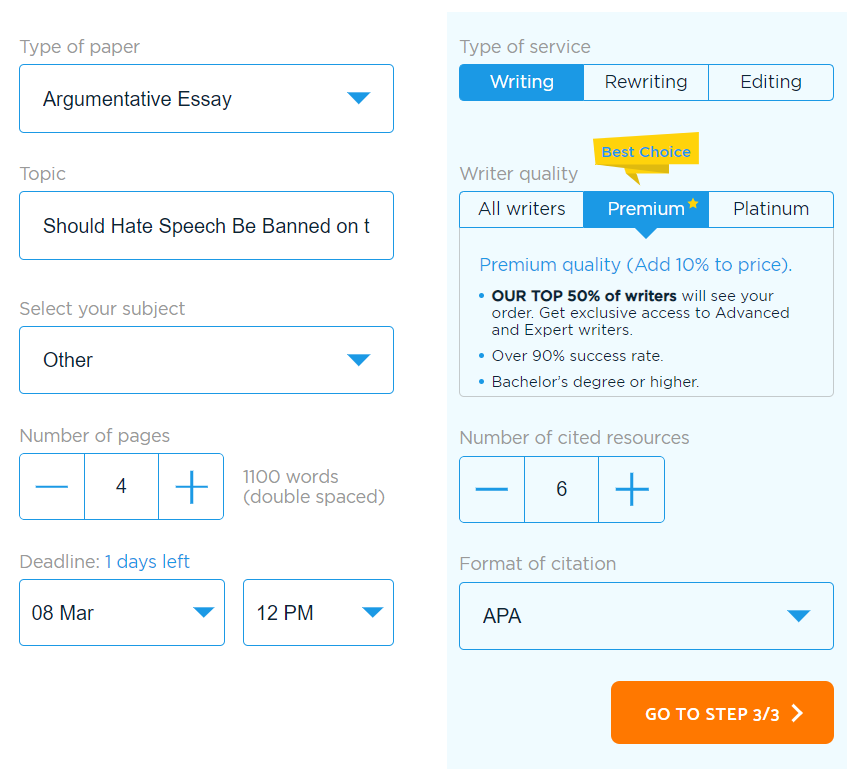 Papers Owl Rating
PapersOwl com and sites like it are a tremendous waste of opportunity.
Many students hanker for academic assistance and would benefit enormously from services rendered by real professionals. Unfortunately, PapersOwl can hardly help them.
The company's prices are too high; its quality is not… Well, protagonists of the action movie The Meg discovered a giant shark in the Mariana Trench. Had the courageous adventurers dived deeper they would found the quality bar of PapersOwl.
So it all adds up to this: PapersOwl is a terrible company. Its rating is 3/5.